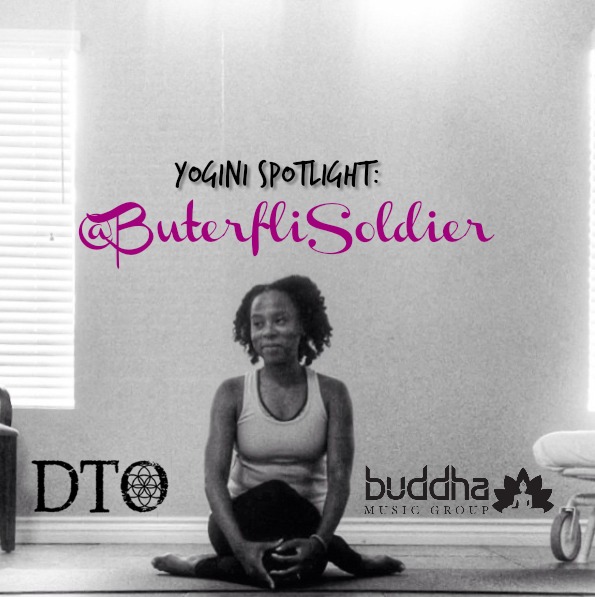 5Q Interview @Buterflisoldier
5Q Interview @Buterflisoldier, aka Andrea Hanson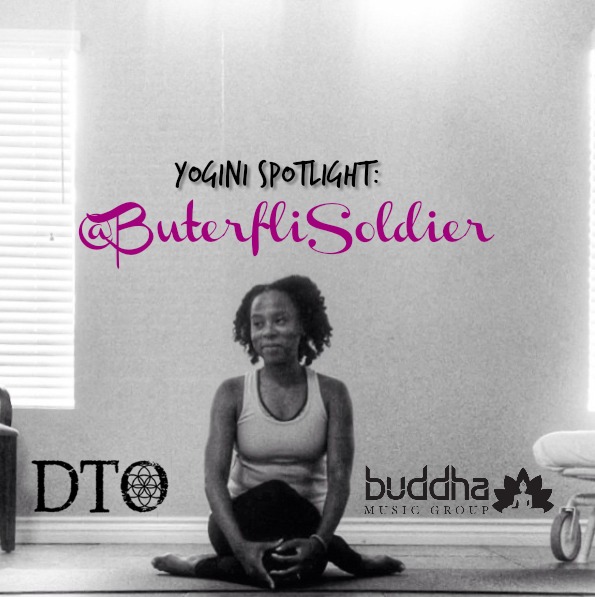 1. Tell me about your personal journey with yoga. Why is it important to you?
My yoga journey started when I could no longer run from the feelings I refused to deal with after returning from Baghdad, Iraq. First, I found meditation and then I found yoga as a moving meditation. Yoga allows me to marry my gratitude for movement with my need to let my thoughts escape me. Yoga is important to me because it allows me to find peace in movement. There was a time when I couldn't move and when I found yoga, I found my ability to calm my anxiety and depression. I literally find peace in each breath.
2. When did you first begin teaching yoga? What made you transition into a leadership position?
I am fairly new to teaching yoga. I began teaching in November of 2016 almost 2 weeks after receiving my 200 hour YTT certificate from Hot Yoga Healthy You. When I decided to enter into Yoga Teacher Training, I did it to deepen my practice. I did not go into YTT thinking I would come out teaching classes, but towards the end of training, I knew teaching was something I really wanted to do in some capacity. I came to a place of understanding exactly what yoga means and does for me. My goal is to share what I get out of my own practice with other people. I find joy in the connections I make with the people who allow me to guide them in their practice.
3. What makes your classes unique?
My classes are unique because of the intention that I bring to each class. I thoroughly bring myself into my classes. I bring my journey, my compassion, my understanding, and my heart into the studio. As I speak to each person, I am also speaking to myself and what is on my heart in those moments in time. I also believe my classes are unique because I am thoroughly aware of the gift in each breath, step, and move that every person takes.
4. How does music benefit your guidance in a yoga class?
Music plays an important role in my classes. I begin my classes with jazz or some type of instrumental music. The sound of saxophones and pianos reminds me of my grandfather and immediately puts me at ease and connects me to who I am outside of the hustle and bustle of the world. Music, the tempo and sometimes the words benefit my guidance in the flow of the class and allow my energy to meet in the right moments during class.
5. Tell me about your next event and where we can follow you online:
You can find me teaching Beginner's Vinyasa at Hot Yoga Healthy You on Fridays at noon and Sundays at 4:30 p.m.
Attention Yogis and Yoginis: Are you interested in doing a 5Q Interview?  Fill out your unique responses here.