Yoga has taught me patience, diligence, and creativity as pathways to expanding awareness.  I began my personal practice in 2011.
My big "Ah ha moment" happened during a Dharma Mittra yoga class + live kirtan music class at Bhaktifest in 2013. This moment of practicing with live musicians inspired me to produce a yoga album, Nameless Energy.
Cosmic Grounding in a yoga inspired song.  It infuses the mantra: lokah samastah sukhino bhavantu – "May all beings everywhere be happy and free. May the thoughts and actions of our lives contribute to that happiness and to that freedom for all."
I have co-created yoga + music with world renowned yogis; Cristi Christensen, Fig Newton Campbell, and Kino MacGregor.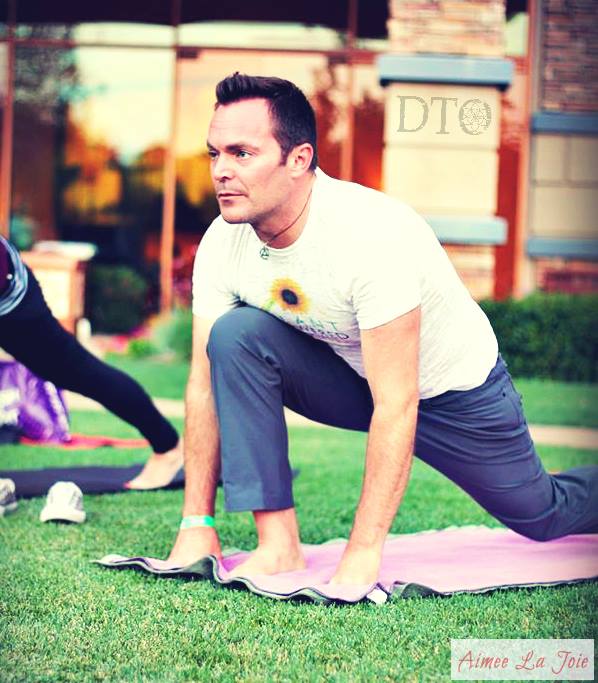 Testimonials & Collaborations
"Magic happened at The Yoga Collective in Venice this morning. There was the absolute perfect alignment of energies, students, & beautiful music. Thank you to the extremely talented DTO for being so present & in tune to what we all needed! Feeling grateful, spacious, open and expansive. It's classes like this today that remind me why I do what I do!" ~ Cristi Christensen, Yoga Instructor and Former Director of internationally renowned Exhale Center for Sacred Movement in Venice, CA

"yoga80 loves DTO!  Our students compliment Reegan and DTO as being such a pleasure to experience in their yoga + live music collaborations. Reegan loves to teach a fun 60-minute yoga flow with his live music. Hari (((OM)))" ~ Rob Pastor and Reegan Lessie, studio owners and instructors at yoga80 in Sorrento Valley and Carlsbad, CA

"DTO is an amazing and patient educator, and extremely talented and full of positive intention. His ability to integrate many types of music during our monthly Music + Movement collaboration allows for the versatility in us all to blossom. Keep on inspiring us all to live healthy lives; mind, body and spirit." ~  Lindsey May, Director and Yoga Instructor at Plant Powered Kids

"It was a privilege to collaborate with DTO on the Sean O'Shea Foundation benefit yoga class. His music elevated the experience, creating a unique feeling of bliss and serenity combined with the practice of yoga. Simply put, he created a magical vibe. Thank you. I really am looking forward to collaborating with you in the future." ~ Heather Graff (A Yoga Punk), Studio Manager and Yoga Instructor, Dang Good Yoga in Escondido, CA