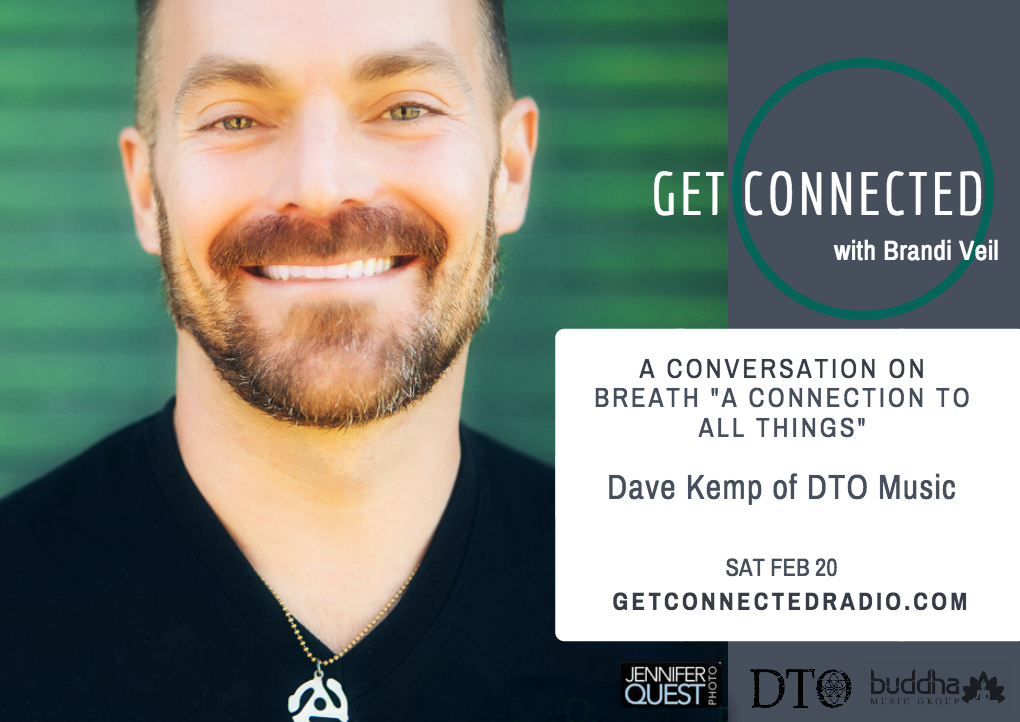 DTO Interview – Get Connected with Brandi Veil
I had the honor to be interviewed by Brandi Veil, here are 3 Questions that she answered to get you acquainted with "GET CONNECTED" an online radio show on empowerment, sharing, wellness and so much more.
1. What key experience provided you the vision to launch Get Connected?
My passion has always been to connect people. I am a weaver of influence and a thought leader who knows our world is ultimately good. My career as a wellness practitioner and producer of events taught me that all things are connected. Through relationship and communication, we can reach a balance and find happiness. I have taken my gifts of intuition and vision to create awareness of our World's great offerings such as; heart centered artist works, caring economy, corporate culture, personal development, economics, etc. I have a deep passion for loving, healing and creating that is reflected back to me in all types of things, that is why I chose to tell the story, which spirituality is in all things. If we can connect to our self, we can connect with others and ultimately connect to a greater purpose on this planet.
2. How many worldwide listeners enjoy your program?
I am very excited about our growth. I launched Get Connected on TalkNetwork.com in October last year. Since then we have over 60K listeners and 38 hosts on the network, in addition we are partnership with NaturalNews.com, an alternative media blog with over 7M established reader and listenership. It's an exciting time for me as the shows Producer and Host, I have complete creative freedom which allows for new products, advertisers and supporters to showcase their interest.
3. What does 2016 look like for you?
Wow, so much is happening right now. This year is supposed to be about letting go; we are in the year of 9 in numerology. My goal is to be happy, have more joy and let the blocks fall where they may. But since you asked…
Get Connected is a platform for my public speaking and personal development and business consulting.
First, I am passionate about meeting and interviewing talented change makers in the world, such as Airbnb co-founder Brian Chesky, Riane Eisler and the Caring Economy and Digital Currency guru Brock Pierce of Blockchain. I think these newer systems are redefining our culture to bring us closer together. Second, raising capital for investment projects that support sustainable land and community development, and lastly publishing my book "Common-Unity"– it's been a long time coming. Look out 2017-2024!!!  Thank you Dave!
Listen to the Get Connected interview of DTO in the player below or launch here.

Article at Get Connected with Brandi Veil
Connect with Brandi Veil, Producer | Radio Personality | Personal Development