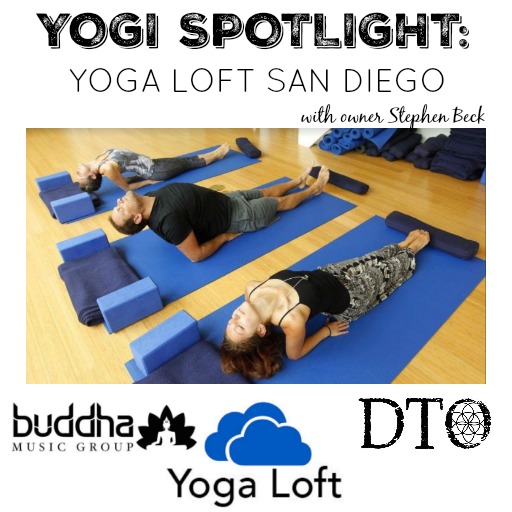 5Q Interview @YogaLoftSD
INTERVIEW WITH YOGA LOFT, SAN DIEGO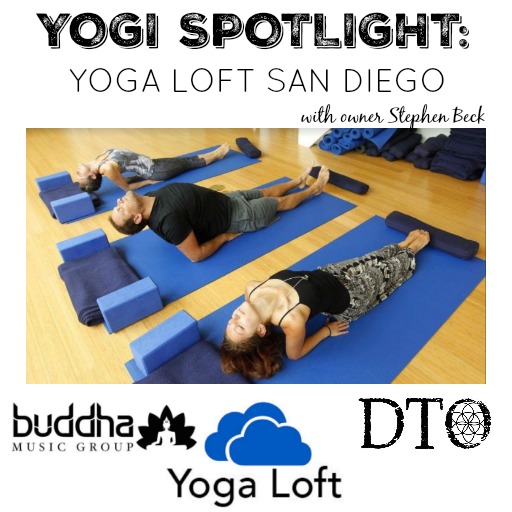 1.) Tell me about your personal journey with yoga. Why is it important to you?
After years in the corporate world,  I had lost myself and was not connected to my body, nor control of my mind and was not sure if I had a soul.  My body was crying out after a hip replacement and heart vale replacement. I had very little love in my life and was a poor father. I started to choose myself by first practicing yoga and later finding sacred texts like the POWER OF NOW and the journey began.  Opening a Yoga Studio 10 years later is a result of being in direct alignment with my Dharma.  Yoga is the center of my universe.
2.) When did you first begin teaching yoga? What made you transition into a leadership position?
I started teaching yoga even before I was certified when teachers would call in sick last minute.  Then earlier this year I participated in the Yoga Loft's first 200 HR YTT.   I now sub regularly and teach our monthly community Heart Opening Yoga class designed to allow yourself feel more love and give more love.
3.) What makes your classes unique?
All of the Yoga Lofts Classes are focused on the 8 limbs taking 90 minutes and have 60 min of asana 10 pranayama, 10 meditation and 10 Savasana. So in essence 2/3 asana and 1/3 or 30 minutes of inward travel . My classes include a Darma talk the topic of which comes from the students.

On our site, we explain a bit more about the 8 limbs: In the heart of Little Italy you will find the Yoga Loft San Diego with it's soaring 23 foot ceilings and wraparound windows that fill the space with light. Classes at Yoga Loft San Diego are designed to accommodate ALL levels, giving you the hands on guidance and attention you deserve.  In each class you will enjoy the benefits of controlled breath, meditation, alignment, and yogic philosophy.
We foster community and the teacher student relationship with extended class times, limited class size and teaching the Yogi's 8 limb path to prepare you for life off the mat, outside of the studio.
We provide the following at no extra charge: mats, blocks, towels, blankets, straps,and  filtered water.

4.) How does music benefit your guidance in a yoga class?
Music sets the tone and allows people to open up.
5.) Tell me about your next event and where we can follow you online.
Next event is our Yoga Flash Mob the Saturday after Thanksgiving with DTO & Hana Pepin!
Featuring: Yoga by Hana Pepin AND Music by David Kemp of DTO
FREE Yoga FREE Vegetarian Breakfast FREE MUSIC then YOGA FLASH MOB Little Italy's Farmers Market……Go Rogue with a little Namaste
9:00 AM Free Yoga with Hana Pepin and David Kemp of DTO
10:00 AM Free Vegetarian Breakfast by Stephen Beck
11:00 AM Flash Mob Practice / Meditation w/ Stephen Beck
12:00 AM FLASH MOB Little Italy Farmers Market as a YOGA FAMILY
BRING Love
BRING Compassion
BRING Yoga Matt
Read  more at: YogaLoftSD.com
Attention Yogis and Yoginis: Are you interested in doing a 5Q Interview?  Fill out your unique responses here.