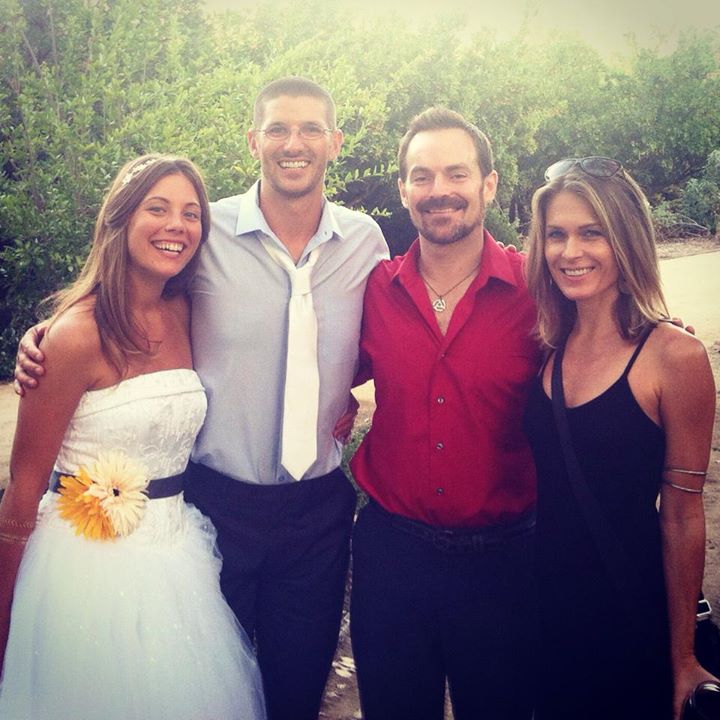 Contact Dave for a proposal and introductory conversation. 

Let's discuss your exact vision of your wedding in order for me to embellish this sacred moment. Prelude, Ceremony, Cocktail Hour, Reception; DJ services are also available. I supply my own piano and sound system. Additional musician (guitarist, vocalist, violinist, cellist) is an add-on option for your wedding package, $150/ artist fee. A Performance Agreement along with your exact musical vision being requested.
Tria & Tony
"
We got married on our property last July. Our wedding procession was better than I could have imagined because of Dave Kemp, DTO. We had some very specific idea for what we wanted him to play. Each portion of the procession had a different piece of music. Dave worked closely with me to understand exactly what I wanted and how I wanted it. He was super accommodating and took extra time to learn the tracks we had chosen, all the while maintaining a very sweet and loving energy which made the whole thing all the more special. His musical ability is very impressive and I highly recommend him. Plus you'll love his smile ."  owners of the beautiful outdoor wedding venue, The Fire Garden, in Bonsall, CA
Jen & Aaron
"I have been both a close friend a big fan of DTO for years. His musical talent reaches far and wide, however I have a special affinity for his piano playing. Not only can he play, but he can create the music that so deeply touches the soul. My husband and I asked him to bless our wedding with his graceful talent. His playing was heavenly, passionate, moving. I for one was in tears, brought to feel the depth of what he played. DTO is a reliable, driven and exceptional artist that brought a true gift to our wedding day, by sharing one of his most precious gifts. Thank you DTO!"
Katie & Marc
"'Flight' is truly a masterpiece! So blessed to have walked down the aisle to such an incredible piece of music. The Love and Power this song creates set us on a new adventure in our life! Thank you DTO."
Sarah & Peter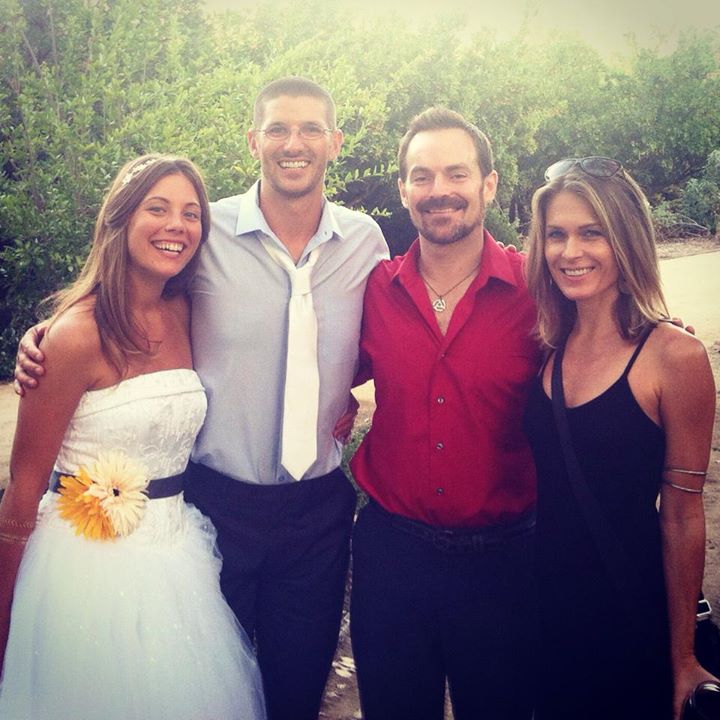 "Our good friend Dave Kemp of DTO Music played the piano for our wedding and did an amazing job. Dave is so multi-talented it's really amazing. He also DJ'd some songs Peter and I put together on a playlist. I highly recommend him for everything music related.  I've also heard DTO perform at yoga studios and outdoor events. His ability to adapt to any setting is truly amazing. A very talented musician and one of the nicest people on this planet!"
Read wedding blog.