1. What is your background in health and fitness? Steph's yoga journey began in 2007. She played competitive soccer since she was 5 years old and was recommended by a close mentor to try yoga to relieve residual tightness. After playing D1 soccer in college, Steph suffered a career ending injury and quickly took interest in Bikram yoga. The structured practice and the heat healed her injury and ultimately ignited the shift from a physical practice to a more spiritual connection with her body. While stationed overseas in Okinawa, Japan in 2014, Steph knew it was time to start her 200HR Yoga Teacher Training. She taught yoga to military service members and their families and she also taught at CrossFit Asia while overseas.
Upon returning to San Diego in 2016, Steph quickly became immersed in the CorePower community and signed up for Yoga Sculpt Teacher Training in May. Steph aligned with the balance of strength and surrender in Yoga Sculpt and began teaching at CorePower in August of 2016. Steph completed her second 200HR Teacher Training in March of 2017 and also teaches Hot Power Fusion, an incredible complement to her Yoga Sculpt practice. The CorePower community is Steph's second family and she has gained an incredible amount of self-confidence, awareness, gratitude and compassion through her yoga practice.
2. When did you first begin teaching yoga? What made you transition into a leadership position?
Steph first began teaching yoga in 2015 while stationed in Japan. She has always been in leadership positions throughout her life, but being able to now reach a completely different population through yoga has been her greatest joy. Seeing others explore their own journey through yoga and find their strength, explore opportunities in and outside of the studio, that is what lights up her world.
3. What makes your classes unique?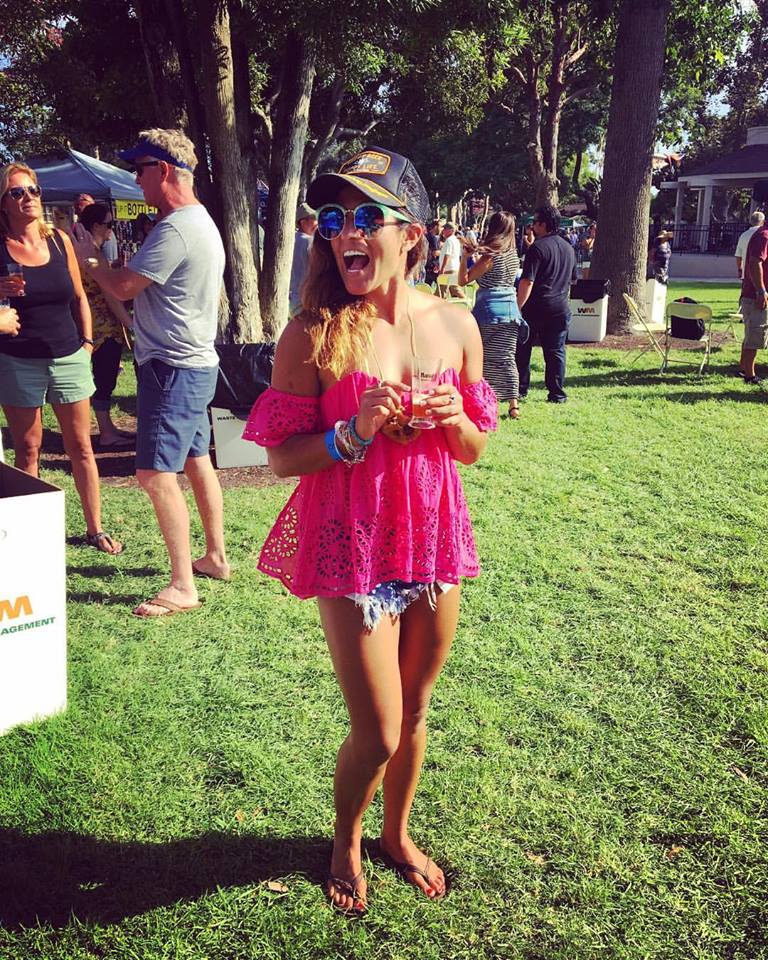 Steph challenges her students physically and challenges them to practice yoga outside of their mat because that is where the magic truly lies.
4. How does music benefit your guidance in a yoga class?
Steph has always been obsessed with music. From an early age, she had an ear for catchy music and you can feel that in her class. Whether its Sculpt or Hot Power Fusion, Steph relies heavily upon her music to create energy for her students and really hit home the entire experience.
5. Tell me about your next event and where we can follow you online
Steph is leading a Blacklight DJ Sculpt with DTO on September 22, 2017, at CorePower Yoga Del Mar at 6PM
| | |
| --- | --- |
| Instagram Handle | @stephanie_strine |
| Facebook Link | https://www.facebook.com/sstrine13 |
Attention Yogis and Yoginis: Are you interested in doing a 5Q Interview?  Fill out your unique responses here.