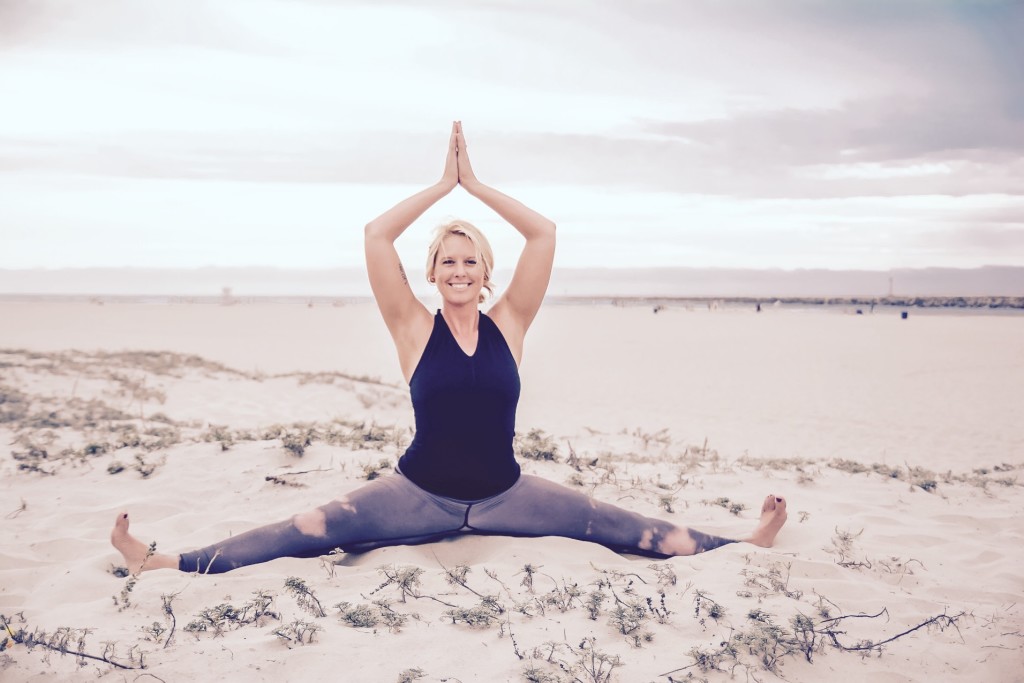 5 Question Interview @Emily.Yogini
1.) Tell me about your personal journey with yoga. Why is it important to you?
I was first introduced to yoga in 2009 as another way to move my body and get exercise. I was introduced to yoga at Bliss Flow Yoga in Madison, Wisconsin through their wonderful yoga 101 workshop.  Little did I know, I would find a second home there.
Shortly after beginning a regular practice I realized yoga has many similarities to my dance background.  The combination of breath to movement combined with beautiful music takes to me to a sweet sweet place.  It was through teacher training that I experienced and began to understand the spiritual aspects of yoga which is the foundation of my practice now.  I know that in yoga and in life we never reach our full potential, because we are constantly growing, learning and evolving!
2.) When did you first begin teaching yoga? What made you transition into a leadership position?
I completed Meg Galarza's-Yoga One teacher training program in Milwaukee, Wisconsin in 2012.  I began teaching part-time immediately after my training program.  In 2013 I moved to California, started teaching out at Sunset Cliffs and soon began teaching at a few local studios. I found that I received so much joy while teaching yoga and decided that this is something I wanted to make a career out of.  My boyfriend and I have have plans to open a yoga retreat/wedding venue in the near future, we are very excited!!
3.) What makes your classes unique?
Well, I believe my classes are very unique for a few reasons.  The first reason is the location, my classes are outside on Sunset Cliffs in OB in the beautiful California city of San Diego.  We practice overlooking the ocean and the night classes get to experience the sunset over the Pacific, it doesn't get much better than that, does it?
Secondly,  I always bring a spiritual aspect and yoga philosophy to the class and my students seem to really appreciate this.  Lastly, I spend a lot of time and energy creating the music playlists for the sessions, because I believe that music can create a much more intuitive experience for each individual.
4.) How does music benefit your guidance in a yoga class?
As I mentioned before I strongly believe in the power of music, especially during a yoga class.  In particular, when I teaching yoga that is guided to music, I often times make the movements and poses flow with the music.  Sometimes holding poses for an extended period of time, finding dynamic flowing movement, or perhaps restorative stillness.  This all builds up to the yogi's ultimate experience.  My hope is that each student leaves my class feeling invigorated, open, peaceful, and happy.
5.) Tell me about you next event and where we can follow you online.
This is a 60-minute all levels flow + live music from DTO
Following practice is a vegetarian potluck along with the opportunity to receive and ocean side massage from some of my healer friends.
I teach out on Sunset Cliffs every week!  Classes are free, however donations are graciously accepted.
Wednesday 5pm
Friday 11am
You can follow me on Facebook:
Yo can follow me on Instagram: