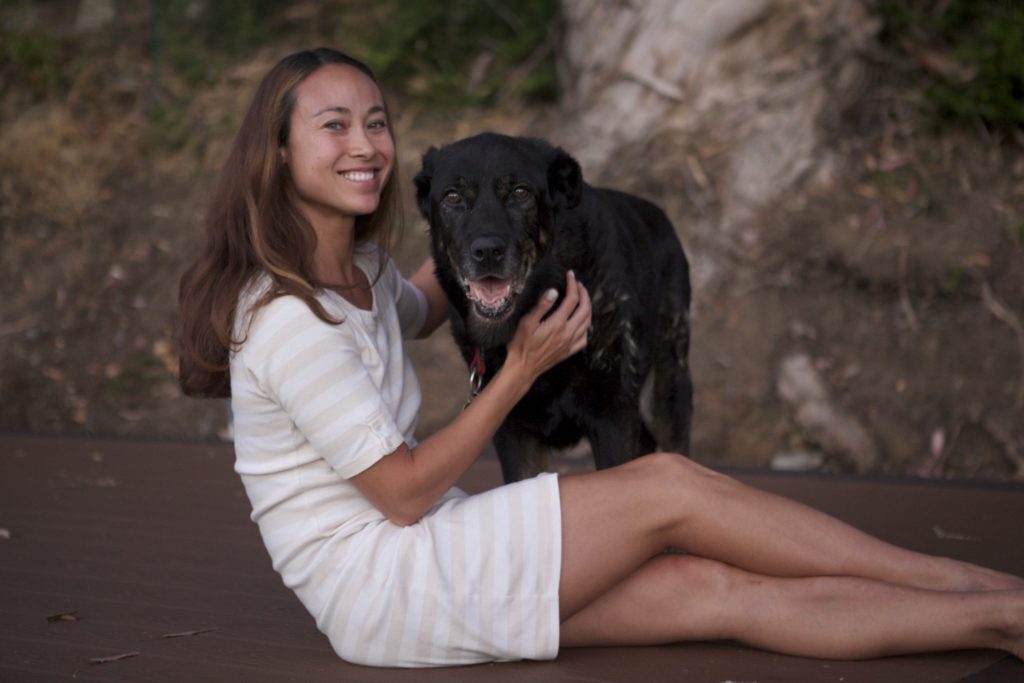 5 Question Interview @flyginapie
Gina Shiotani is a studio owner and acro-yogini in San Diego.  I had the pleasure to interview her after I took one of her AcroYoga workshops with Steven Cummins. Here's what I discovered about her yogic path.
1.) Tell me about your personal journey with yoga. Why is it important to you?
My personal journey with yoga started in Japan when I was 11 years old. My mother was always active and interested in health so when she heard a famous yoga teacher Rodney Yee was coming to Tokyo, we had to go to his class! Unfortunately, I had a migraine and got sick during Rodney's class. It was very embarrassing, but since then I have continued my yoga practice through high school, college, and today to keep my body and mind in harmony.
2.) When did you first begin teaching yoga? What made you transition into a leadership position?
Yoga has been a part of my personal practice for many years, so I transitioned into teaching yoga very naturally. After becoming a certified Pilates instructor in 2004 I taught community classes to practice teaching. One of the studios where I was teaching, was a yoga studio and wanted Pilates/yoga hybrid classes. That was my first taste of teaching yoga. Over the years I have taught many Pilates/yoga hybrid classes, and finally took a Core Power Yoga certification in 2013. Since then, I discovered a personal practice in acro yoga and assisted many acro yoga instructors in their classes.   Lately I have begun partnering with other acro yogis to host our own classes!
3.) What makes your classes unique?
My Classes are unique because I bring my combined background in dance, Pilates, yoga and acro yoga to class. I value the eight limbs of yoga but also bring other modalities to my classes.
4.) How does music benefit your guidance in a yoga class?
Music holds the power to direct the mood of a class. For me music enriches movement, and brings an element of fluidity that I really enjoy. I strive to offer that kind of inspiration in movement to students taking my class.
5.) Tell me about your next event and where we can follow you online.
My next event is part of a three day event at Trilogy Sanctuary called Dance Medicine: Revolution. "Lean on Me" the workshop Steven Cummings and I will be leading is on Sunday November 13th, and will guide everyone through and acro yoga counterbalance flow.
Attention Yogis and Yoginis: Are you interested in doing a 5Q Interview?  Fill out your unique responses here.